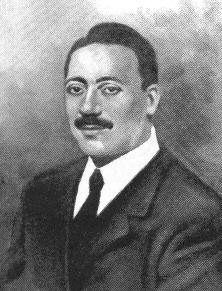 Our History
"Today I have a dream, and hope that someday, even if it takes one hundred years before we are fully accepted, our children, and their children's children, even if they carry a single drop of Italian blood, will be able and proud to continue to carry on our traditions, our culture and our language. It is up to us, and what we do today."
These words were spoken by Dr. Vincenzo Sellaro, The Order of the Sons of Italy (O.S.I.A.) founder, over 100 years ago.

History
The Order of Sons of Italy in America was established in the Little Italy neighborhood of New York City on June 22, 1905, by Vincenzo Sellaro, M.D., and five other fellow immigrants from Italy who came to the United States during the great Italian migration of the late 19th and early 20th centuries. During its history, OSIA has been involved in promoting immigration legislation; assisting in the assimilation process; supporting cooperation, trade, and diplomatic relations between the United States and Italy; initiating social and fraternal events; encouraging educational achievement through scholarships; serving local communities through a variety of cultural events and raising funds for local charities; and providing low-cost group financial investments and insurance programs for the benefit of members nationwide. Today, OSIA is the oldest, largest, and most demographically diverse association of American men and women of Italian descent. Since the organization's beginning, men and women have shared equal status within the organization, as do individuals of all ages and professions.



| Current Officers |
---
| Return Home | Calendar | How To Join | Building Rentals | Members Only | Advertisers | Contact Us | Pasta Night |